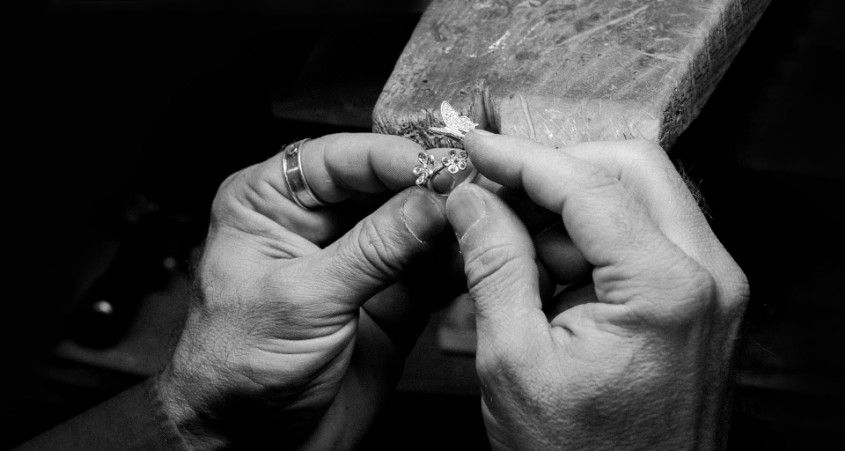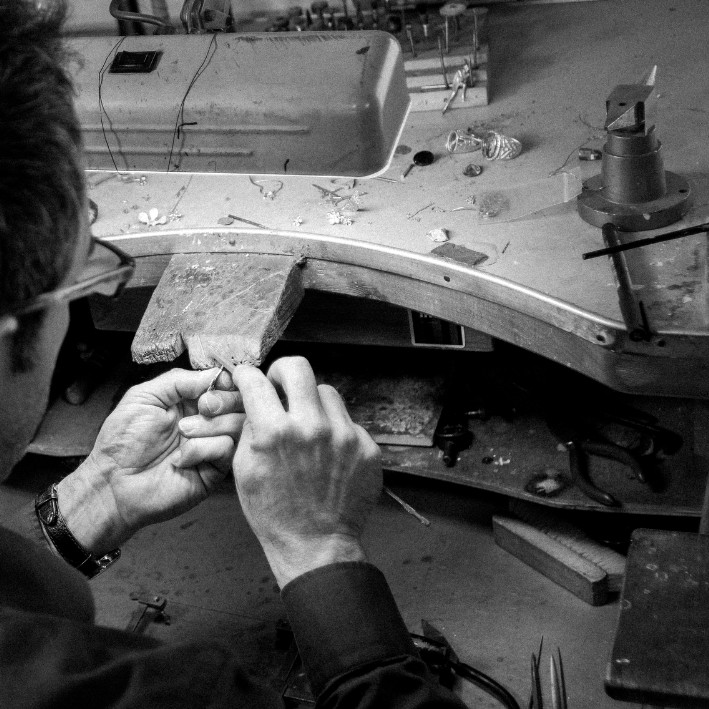 The ancient goldsmith tradition of the Neapolitan school revives in the creations RO GIOIELLI.
The mastery of the ancient working techniques, the fineness of the details, the perfection of the shapes exalted by the beauty of the precious stones, are values that only Italian craftsmanship can guarantee.
Creations of extraordinary craftsmanship that combine technique and passion, classicism and innovation.
Our work is inspired by a single philosophy:
give life to unique jewels that are not the result of an inanimate mass production, but of a long and patient work using the best possible tools:
our hands, our mind, our heart.
Values that the master goldsmith Rosario Viscusi carries forward with the awareness that a jewel is not only a precious ornament but a companion in many happy days.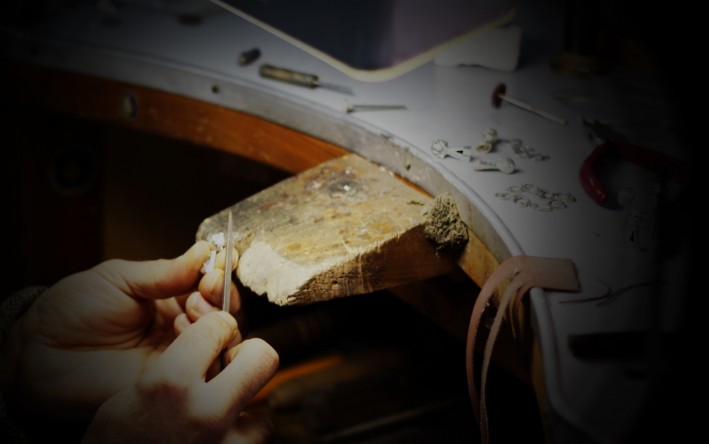 We are made of dreams ... in our laboratory we make the intangible real, that is all that part of our personal sphere that makes each of us unique and unrepeatable, just like our creations.
These are not customizable jewels, but sartorial creations sewn on desires, dreams, the memories of the wearer. Everyone brings their own story, to ask the jewel to interpret it.